Tiger King's Star, Masha Diduk, Was Accused of Thieving a $5,000 Worth Candelabra in Las Vegas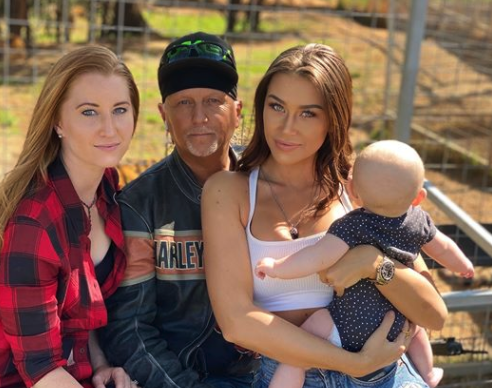 Masha Diduk, famous as a hot nanny from the Netflix show "Tiger King," has been accused of pilfering a candelabra from the LA nightclub. She has been recently arrested in Las Vegas. And the investigation is still going on.
The candle holder doesn't seem to be the most valuable item to pilfer. But the one stolen by Diduk was reportedly worth $5,000.
The security cameras caught the moment when Diduk was exiting a nightclub wearing a candelabra on her forearm. However, the process of tracking her down was quite difficult. It took time for the authorities to put the pieces of the investigation together.
The Wynn casino's security identified her personality by connecting Diduk's car license with her valet parking ticket. The search in social media was also fruitful. Social media posts made by the 29-year-old reality star serve as additional confirmation of her identity. In the photos, she is posing at the nightclub with a signature cocktail in her hand. And that proves the very fact that she visited the crime scene.
Once heard the story, Diduk made a post on Instagram to dispute the value of the stolen item. She claimed that a candelabra actually worth $312, not $5,000. By adding a clown face emoji, she expressed her disagreement with the claim.
Are there any consequences so far? It's still not clear. Diduk might be charged with petty theft, which brings a maximum six-month sentence. Or she might be asked to pay compensation to Wynn. We will see how things play out. But this story has certainly put a dent on Diduk's modeling career as brands don't want to mess with someone involved in thieving.
Hopefully, Masha Diduk learned her lesson. And once she gets her punishment, she can start her reintegration into society trying not to repeat the same mistake ever again.